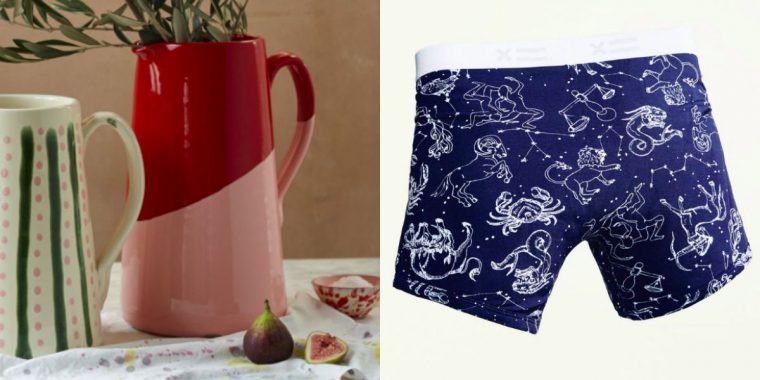 Disclosure
Every product here is independently selected by Mashable journalists. If you buy something featured, we may earn an affiliate commission which helps support our work.
Instagram is the spon con capital of the internet, so if it hasn't convinced you to buy something yet, it probably will eventually.
Here are some things I have purchased after seeing them on Instagram: a ribbed turtleneck sweater, a watering can, a bottle of hot sauce, and a shirt that says "Hot Sandwich." I don't regret buying any of these things, necessarily — except maybe the hot sauce, which would've been much cheaper if I'd taken one bus ride to an actual store. 
But my (mostly) positive experience isn't universal. A friend of mine bought a jacket based on a post from what he later realized was a product aggregation account. The jacket, allegedly a size large, was so small that he could not fit it over his shoulders. His loss was my gain, though: I got a free jacket. I have not worn it yet. Perhaps I never will. It is not very breathable.
Here, 11 other people reveal the last time an Instagram post convinced them to make a purchase — and, more importantly, whether the stuff is actually good.
1. "This jug!! These interiors influencers on Instagram did a collab with Habitat and the items sold out v quickly. I'm obsessed with it." —Rachel, 30
2. "Some non-binary underwear from tomboyx — honestly so comfy and worth it." —Anna Clare, 23
3. "I don't remember where I saw this [natural hair care line], but my discover is mostly natural hair and Beyoncé dance videos. Kehlani follows them as well; maybe she did a shout out? I recommend this every week; it exceeded expectations." —Lacey, 29
4. "The last thing I bought from an Instagram ad was custom shampoo and conditioner from Function of Beauty … you take a quiz on your hair type and hair ~goals~ and then they send you a custom formula. So far I really like both the shampoo and conditioner and I've reordered it." — Rachel, 24
5. "A way over-priced phone case that ripped in a week!!!!!!!! It was my first ever thing bought from Insta." —Hayley, 25
6. "A coin purse from Samara." —Ahrim, 24
7. "I bought [these RBG earrings] last night." —Erin, 29
8. "I haven't gotten this yet, but the teddy coat from J.Crew. I just see it on my Explore page and I like that it looks so comfy." —Sabrina, 16
9. "Instagram convinced me to buy this sweatshirt for my boyfriend for Christmas … it was just an ad on my general feed, and he seems very happy with it (but the sizing was a little bit off). I also got a matching one that says 'not now arctic puffin' with which I am very happy." —Ali, 23
10. "I saw these [Vans] on a sponsored post on my Instagram feed … I own too many pairs already." –-Alex, 24
11. "Matching PJs with my dog." —Jess, 26
Original News

Tip melhor site para comprar inscritos no youtube
Original Post